Attorneys For Punta Gorda Auto Accidents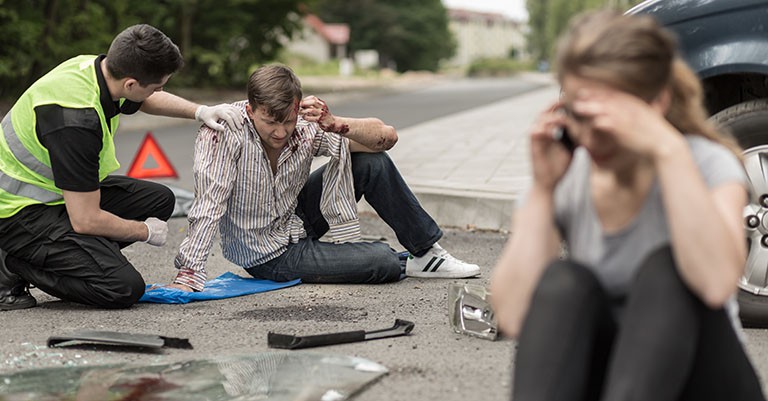 Punta Gorda, Florida, Auto Accident Attorneys
Ah, Punta Gorda, our little paradise nestled comfortably between the Peace River and Charlotte Harbor. The entire area is hustling and bustling with wildlife, and fish are in abundance, which attracts fishers, divers, birdwatchers, and more. What the location lacks in big city appeal, it more than makes up for with its down home feel. Our community is full of great people that go out of their way to take care of neighbors, friends, and family, but even with the most careful driving, car crashes are possible. Just driving the kids to one of the Charlotte County Public Schools, or heading to work down Tamiami Trail can pose a danger if even a single driver is driving while distracted. Always attempt to remain aware of your surroundings, and use safe driving techniques to try to avoid accidents. However, if you sustain a personal injury from a car crash and believe that a legal course of action is the correct one for your situation, we would appreciate the opportunity to show you why other Punta Gorda residents have allowed us to represent them in our over thirty years of serving southwest Florida.
Personal injury cases are all we do, hence the name All Injuries Law Firm, P.A., and we practice in a variety of different areas. Aside from the car, trucking, and motorcycle accidents, our Punta Gorda attorneys are also able to handle boating accidents, slip and falls, and more. Wrongful deaths, brain injuries, workplace injuries, and social security disability are other practice areas that we partake in on a regular basis. There are no upfront costs to you, as we work on a contingency fee basis, and offer free case reviews. We treat everyone with the utmost dignity and respect, realize that each situation and individual is unique, and always act with the best interests of our clients in mind. With so much activity surrounding everyday lives, a handshake, smile, and comforting tone can become lost in the shuffle. Our team excels at customer service and makes every attempt to make your experience as pleasurable as possible.
Car Crash Lawyer Punta Gorda FAQs
1. Why is hiring a lawyer beneficial to my injury claim, isn't it just taking away from the final compensation amount?
A person can file a claim without using Punta Gorda attorneys, but hiring one can speed up the entire process. Insurance companies often use delay tactics in hopes of the injured needing to settle for a smaller amount than what they are owed to cover their expenses. Hiring a reputable attorney will ensure that everything is being done to get you the proper care and funds that you need to make a full recovery. Our firm has access to many well-respected members of the medical and physical therapy community, and we can help point you in the right direction for your specific needs.
Yes, there will be a fee if the verdict is in your favor, but the amount that you receive will also likely be substantially higher than what it might have been if you chose to fight the good fight on your own. Insurance companies are typically all about their bottom dollar, and profits are king. These actions kick your best interests out the door, but putting a winning commodity in your corner can counter these questionable acts by these businesses.
2. What might one receive compensation for after an injury occurs?
Losses can include vehicle and property damage, lost wages, various other expenses, and even pain and suffering. Becoming injured is not a get-rich-quick-scheme, and the law allows for a reasonable amount of compensation to get awarded for the pain and suffering portion of the process. Contact our staff for more information on the laws, injuries, and rewards.
Don't Feel Like You Are In This Alone
Wrecks and injuries, in general, are hectic enough, but they also leave you in need of a car crash lawyer Punta Gorda, so be careful while you are out and about town. After you are deemed to be physically fit by medical professionals, it is important to act quickly afterward to employ the services of a law firm though. The longer that you wait, the cloudier and blurrier memories will become, and the more precise the details are, the better your chances are at becoming compensated for your injuries. Most importantly, you should not feel as if you are alone on a deserted island, and instead, contact our office at 941-625-HURT to find out if you have legal options.