Attorneys For Arcadia Personal Injury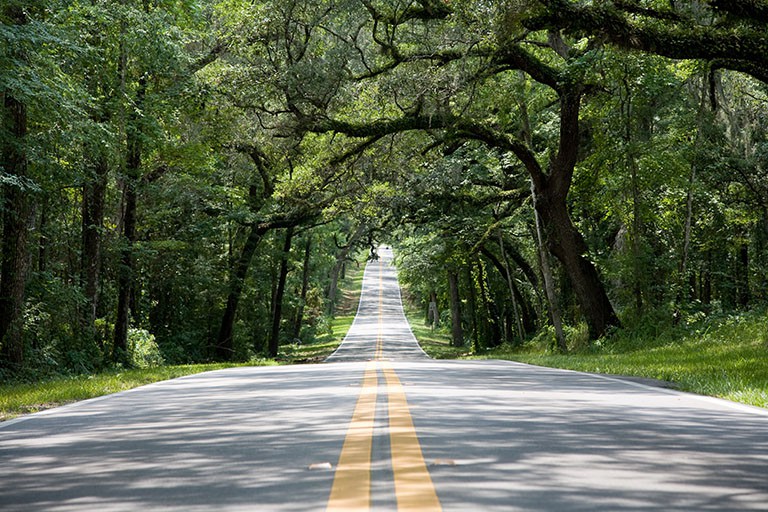 At the cross roads for SR70, SR 72 and Highway 17, Arcadia Florida has become one of the business for heavy trucks, often transporting agricultural products from Florida's heartland to the coastal cites. While this traffic can be an economic benefit, the heavy truck traffic also adds an increased danger to local residents who use Arcadia's roads every day.
Unfortunately serious accidents involving heavy trucks are all to common in and around Arcadia and the results are devastating for those involved. Serving Arcadia, and all of southwest Florida for more than 30 years, personal injury attorney Brian O. Sutter has the experience to help injured accident victims get the full compensation allowed under the law.
Accidents Leading to a Personal Injury Lawsuit
In legal terms, personal injury is an injury to the body, mind or emotions. These can be caused by accidents, negligence or defamation torts. However, the most common personal injury lawsuits are due to accidents and there are a number of accidents that can lead to a personal injury lawsuit.
The most common types of accidents are traffic accidents. At All Injuries Law Firm however, we represent any type of injury that was caused by any accident. The most common accidents dealt with are;
Workplace injuries
As one is working, they face the risk of being injured due to transportation, violence and other injuries by persons or animals, falls, slips and trips. The three account for the largest percentage of fatal work injuries. Florida is among the States with a high percentage of workplace injuries.
Slip and fall injuries
These are mostly tied to the workplace injuries and are among the three major categories that account for the highest fatal injuries in Florida. One who is injured as a result of negligence in the line of duty is entitled to compensation.
Motorcycle accidents
Florida is known for its motorcycle enthusiasts and accidents are bound to happen. The freedom from helmets law which was passed in 2002 led to an increased number of head injuries. As awareness grows, safety measures are being taken by the increasing number of motorcyclists, but crushes are not completely eliminated, especially because most motorcycles are owned by young people who tend to be reckless.
Struck Pedestrian accidents
Pedestrians account for about fourteen percent of all traffic fatalities. Many die or sustain serious injuries while going about their day to day business. In 2013, Florida had around five hundred pedestrian fatalities.
Drunk driving accident victims
These are common especially on weekends and holidays where people ignore the no drinking and driving law and go ahead to drive while drunk, causing accidents and injuring others due to their recklessness.
Defective product related injuries
The personal injury lawsuit is made against the company that sold or responsible for the defective product.
Commercial trucking accidents
The trucking industry is estimated to be part of the top ten growth industries in the US and it is booming even in Florida. However, the increase in the number of commercial trucks on the Florida Roadways has translated to an increase in commercial trucking accidents. These accidents involve multiple motorists and are more often than not deadly. The number of fatal vehicle crushes has hit the roof due to trucking accidents. In 2014, Florida had two thousand three hundred and thirty six fatal crashes in total. This is bad since every fatal crash left many injured. Laws have been put in place to reduce the number of trucking accidents, but since accidents are bound to happen, seeing a lawyer once you have been injured ensures that you get compensated for damages.
Why get a Lawyer?
After getting an accident, times may be tough for the injured and recovery may seem to take forever. The situation can be worse when one has to deal with weighing financial burdens due to injuries sustained from the accident. This is where Arcadia Florida personal injury attorneys come in. Their duty is to make sure that justice is served and you are compensated. They fight nail and tooth to ensure one gets what they are owed. This is because it is not fair that someone's suffers for another's mistake. In this case, the injured should not have to pay or suffer consequences as a result of negligence from another party.
How a Lawyer can Help
One may wonder why they should go to the trouble of hiring a lawyer when the damage is already done. It should however be known that turning to a professional legal team comes with several benefits.
- It reduces the stress of negotiating with an insurance company since the lawyers will do this giving the injured ample time to focus on healing.
- With a lawyer, insurance companies are more likely to prefer settling the matter out of court, hence the injured can avoid trips to the court for hearings.
- The chances of getting a larger settlement amount from an insurance company are higher when one has a lawyer than when they do not.
- No matter what type of accident you are involved in, you owe it to yourself to see that your rights are not infringed upon and that you are fully compensated for the damages. Your best chance of getting the right compensation is through a qualified Arcadia Florida personal injury attorney.
We are the All Injuries Law Firm, P.A., because all we do is personal injury cases. Our name says it all.