Attorney Brian O. Sutter Recognized For Supporting Stetson University College Of Law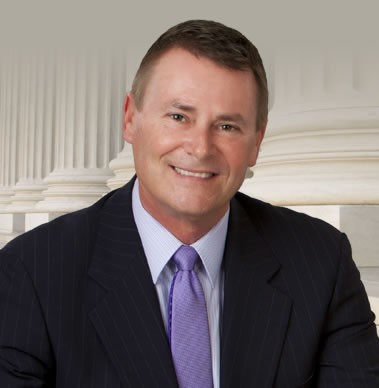 Port Charlotte Florida, September 2018 – Attorney Brian O. Sutter of All Injuries Law Firm in Port Charlotte Florida has been honored for his support of legal education at Stetson University.
In a letter of thanks from Dean Christopher M. Pietruszkiewicz, the educational leader said, " Mr. Sutter's contribution is greatly appreciated and, helps the College of Law continue to promote excellence init's educational programs for our students."
Attorney Brian O. Sutter had this to say about the school," It's never been more important for our community to have a strong, fair and effective legal system. The cornerstone of our legal community are the attorneys and legal professionals who live in our state and work every day to protect the rights of citizens. A strong legal system must have excellent lawyers, and excellent lawyers begin their careers with legal education."
About Attorney Brian O. Sutter:
Attorney Brian Sutter practices personal injury, wrongful death, automobile accidents, workers' compensation and Social Security Disability law from his office in Port Charlotte, Florida.
He is a member of the Charlotte County Bar Association, the Lee County Bar Association, the Litigation Section of the Florida Bar, the American Bar Association, the Florida Bar Association, the Florida Justice Association, the American Justice Association and the Workplace Injury Litigation Group. As a board member of the Florida Workers' Advocates, he has actively lobbied on behalf of injured workers for several years and has served as its president.
He has been Board Certified in Florida Workers' Compensation since 1990 and re-certified in 1995, 2000, 2005 and 2010. He is a member of the Executive Council of the Workers' Compensation section of the Florida Bar Association. He enjoys an AV® rating, the highest possible from Martindale-Hubbell®.
Learn more: http://www.allinjurieslawfirm.com/.
All Injuries Law Firm
941-625-4878
2340 Tamiami Trail,
Port Charlotte, FL 33952.