All Injuries Holiday Card Drive To Support Our Veterans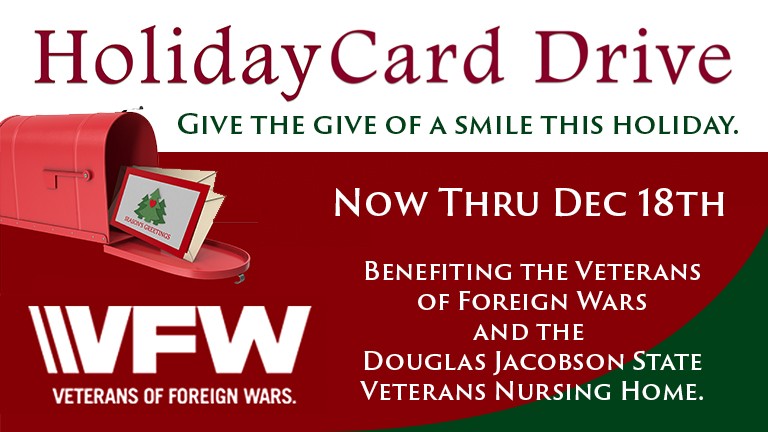 We are thrilled to announce our Holiday Card Drive to benefit the Port Charlotte VFW and the Douglas T. Jacobson State Veterans' Nursing Home.
Now through December 18th, bring in a signed card, or a whole box of cards, and we will make sure they are delivered to our veterans in time for the holidays.
This is a great way for classrooms, teams, and families to get together and bring someone a smile who may not otherwise receive a card for the holidays.