Attorneys For Venice FL Workers' Compensation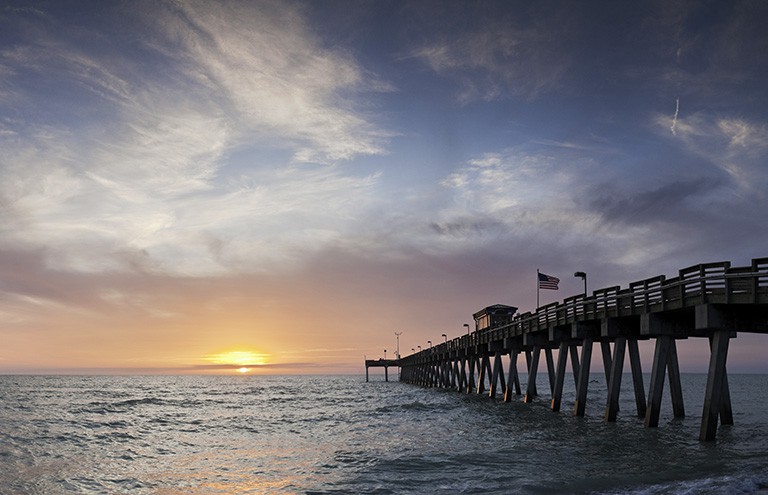 Venice, Florida may not have the same reputation as Venice Beach in California. But, what it lacks in fame, it makes up for with more beaches, better weather throughout the year, and plenty of reasons to live in the area, like the many historic districts, as well as a reputation for having an abundance of fossilized shark teeth to collect for tourists. In order to live the good life in Venice, you've got to work. And working an honest job can occasionally mean that accidents happen. If that accident isn't your fault, you might need to talk to a Venice FL Workers' Compensation attorney.
All Injuries Is Always On Your Side
All Injuries Law Firm lives up to its name, with over 30 years of legal practice that focuses on making sure that people who get hurt and suffer a personal injury get fair financial treatment if they deserve it. While we cover all types of injury, it's important to note that when it comes to work-related injuries, these situations, from a legal viewpoint, can often be more difficult to untangle than other accidents.
With something like a car accident, or an injury at public space such as a shopping mall or swimming pool, it's usually easy to assign blame, then seek appropriate financial compensation. However, the nuances of the workplace and the presence of regulations and protections such as Workers' Compensation make work injuries much more complicated. It takes an experienced Venice FL Workers' Compensation attorney to quickly sort out what do next in this kind of personal injury case.
We Have The Experience
One of the biggest hurdles in navigating the intricate world of Workers' Compensation and personal injury is that the circumstances vary so much from one case to another. Some employees may have a very in-depth Workers' Compensation policy in place, others may not. Some employees may have been injured while doing exactly what they were supposed to on the job, but others may have been injured by a third party, such as someone making a delivery. The legalities of all these different situations can be dizzying for an employee, but we have years of experience in Florida law and worker rights and protections at the fingertips of our Venice FL Workers' Compensation attorney.
We Make Sure It's Not Too Late
A Venice FL Workers' Compensation attorney can be invaluable in making sure that an opportunity doesn't pass you by, especially if your continued health and well-being depend on it. Some injuries, for example, may actually take a substantial period of time before the full extent of the effects are known. Traumatic brain injury is a perfect case for this, where an injury to the head may only reveal all of its negative effects later down the line.
However, if you wait too long before going to court about compensation for such an injury, you may have already exceeded the statute of limitations. If you have any doubts at all about your injury, talk to a Venice FL Workers' Compensation attorney to make sure that some groundwork is laid out in the event you need to act on this.
We Keep Things Fair
Even if you don't know what your legal rights and protections are as an employee, we do. And we can quickly assess a situation and help you maintain your rights. For example, it's not unheard of for an injury to occur, and for an employer to decide to pay Workers' Compensation, but not all of it, requiring the remainder to be paid out of pocket by the employee.
An experienced Venice FL Workers' Compensation attorney can look at this situation, examine the circumstances and legal obligations surrounding it, and tell you whether this is an accurate or legal resolution. And if it isn't, that same attorney can help to make it right.
We Are Here To Help
All Injuries Law firm is focused on making sure that even during as challenging and stressful a time as recovering from an injury, nobody takes advantage of you or your suffering. If you want to make sure you get the compensation you deserve, talk to our Venice FL Workers' Compensation attorney, and get the legal guidance and protection that you need.