Attorneys For Ft. Myers Workers' Compensation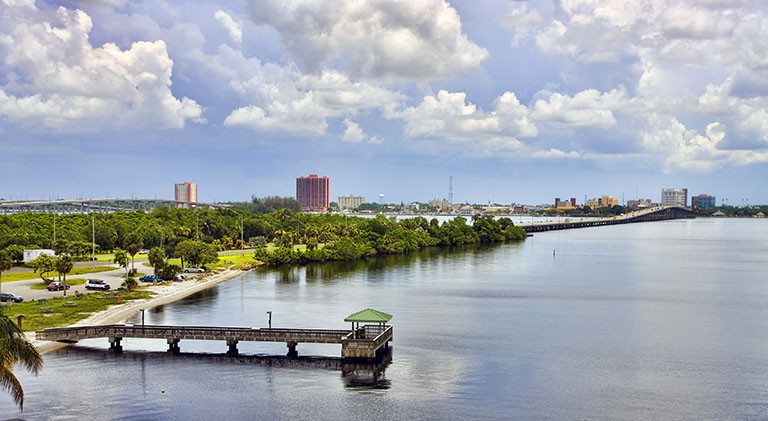 Ft. Meyers has a lot of military history in Florida. It played a role during the American Indian Wars, and even during the Civil War in the 19th century. While today it's better known as a relaxing destination for tourism, shopping, fishing and some beautiful beaches, it's still a place where the unexpected can happen. Sometimes that unexpected event can take place in the most surprising locations, such as your own place of work with an injury. If that happens to you, you may need to talk to a Ft. Meyers Workers' Compensation attorney about your personal injury case.
All Injuries Is Prepared To Fight For You
The All Injuries Law Firm made a decision over 30 years ago to help the people of Southwest Florida that got unfairly hurt and needed help to make things right again. We've devoted our time to people suffering through vehicular accidents, injuries on public or private property and even social security disability disputes. But we also cover a very important, often complex legal area, and that is workplace injuries.
Unlike slipping on grease at the car mechanic, or getting hit on the road by a drunk or distracted driver, an injury that takes place at work has many other considerations that need to be dealt with. It's not as simple a matter as pointing to another person and assigning blame then moving forward with getting financial compensation. Depending on the sequence of events, and the exact nature of the injury, the question of getting Workers' Compensation can be far from simple, and usually, requires the help of a Ft. Meyers Workers' Compensation attorney.
We Know How To Proceed
An injury at work is a big legal tangle that you are unlikely to be familiar with or prepared to deal with. The company you work for may have a full Workers' Compensation program in place, or it may have partial coverage or even none at all. The qualifications for dispensing Workers' Compensation may be strict or broad. The exact nature of your injury and how you sustained it may also be important factors. Were you injured while doing exactly your job, or did it happen during a break, or on lunch, or while a 3rd party such as a repairman or other contractor was working with you? With so many variables to track, a Ft. Meyers Workers' Compensation attorney can quickly cut to the heart of the matter.
We Protect Your Rights
While many companies will do the right thing when a loyal employee gets hurt on the job, some companies—or individuals within the company—are not so conscientious. While sad, it's not unheard of for some management to decide to simply fire a person who is injured and quickly find a replacement. This is not only immoral, it is also a very unethical and unprofessional way to try to avoid paying out Workers' Compensation.
If you find yourself dismissed from your job shortly after an injury for no clear reason, our Ft. Meyer Workers' Compensation attorney is ready to fight for you. There are no legal grounds for firing an employee for no other reason than they got injured, and this type of personal injury case is worth fighting and winning.
We Know What's Right & What's Not
The intricacies of Workers' Compensation are baffling enough that it often requires professional familiarity and expertise to understand when something is legal and when someone is exploiting a loophole. For example, some instances of injury at the workplace may result in management knowing that they must provide some Workers' Compensation.
However, sometimes that same management will make unusual decisions, such as offering to only cover part of the medical treatment, while requiring the injured party to pay for the rest from the salary they earn through the company anyway. In unusual circumstances like this, it's best to ask a Ft. Meyers Workers' Compensation attorney if what is happening is legal and on the level.
Come To Us For Help
All Injuries Law Firm is here to make sure that people who get hurt get the full benefit of the medical treatment they deserve for recovery. In other cases, we make sure people get suitable financial compensation if the injury is going to be with them for the rest of their lives. If you've been hurt at work, our Ft. Meyers Workers' Compensation attorney is here to make things right for you.