Attorneys For Ft. Myers Auto Accidents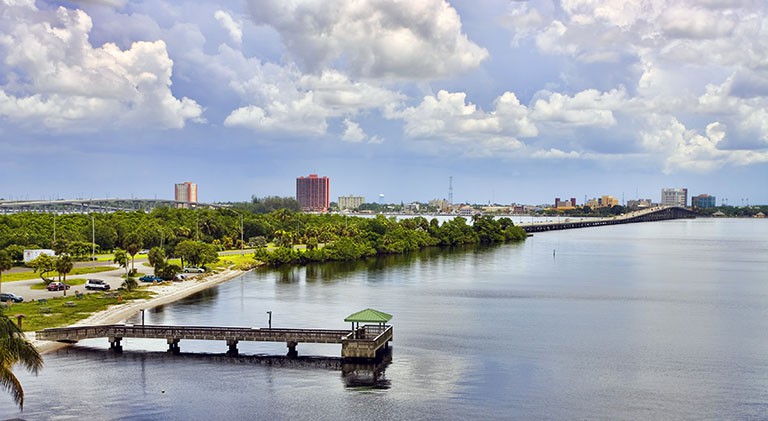 Each new year seems to bring more and more tourists to our home town, which is a blessing because it keeps our businesses, organizations, and community thriving. However, tourism, drivers, and car crashes tend to go hand in hand. Having more vehicles on the roads equals more opportunities for these accidents to occur, and the risks to you sustaining an injury becomes dramatically increased. All it takes is for a single driver to lose focus for lives to change in an instance. There has never been a better time to travel the coastline in Ft Myers, Fl, but if you experience a car crash, just know that our reputable firm is here to help make the legal aspect of your case less tedious.
There are various reasons that residents in southwest Florida have chosen our company over the years, but perhaps the biggest one is the personal touch that we provide. Legal proceedings can be intimidating to clients, so our Ft Myers Accident Attorneys treat each case individually, and not just as another number, to give you the best possible experience. We have the monetary means, experience, and workforce to take your case the distance, but often, other firms would rather settle out of court than allow us to get in front of a jury with our client. For more than 30 years we have served residents in the area diligently to get them the compensation that they deserve, and we look forward to doing the same for you if the need arises. Let us take care of the heavy legal lifting, while you concentrate on getting healthy.
Car Crash Lawyer Ft Myers FAQs
1. Why is it best to work with an attorney after you become injured?
As humans, we like to think the best of people, and we even give them the benefit of the doubt at times that they are making the right choices on our behalf, but unfortunately that is not always the case. Insurance companies tend to beat around the bush, so to speak, when it comes to personal injury claims. Denial and delay are tactics that these types of businesses turn to, which keeps their profits high and forces victims to have to settle for a smaller amount than they deserve. We will go above and beyond your expectations to ensure you receive the proper care and treatments. Your health should always be the top priority, and our team will always have your best interests in mind to ensure that you receive a fair and just settlement.
2. How can you afford one of the Ft Myers accident attorneys when you are injured, off work, and likely barely covering necessities?
Personal injury cases are on a contingency fee basis. In other words, a percentage of the compensation awarded covers the legal and attorney costs. With a no-recovery and no-fee policy in effect, clients do not have to pay these expenses if a settlement is not awarded. Due to these aspects, everyone in need of an accident attorney can afford one, and there is very little to lose in hiring one but much to gain.
3. After all of the medical, legal, and recovery bills are deducted from the settlement, will there be anything left?
The law allows compensation for medical bills, lost wages, and a reasonable amount, for damages associated with pain and suffering. It does not say that one should become rich beyond their wildest dreams. Every person, injury, and case, is different, and there are a lot of factors that will determine how much money is left when everything is all said and done. For instance, if you have to pay medical expenses, or reimburse health providers for their services, funds can deplete quickly, and the amount you receive can become minuscule. However, our Ft Myers accident attorneys will do everything in their power to ensure that you receive fair compensation.
Help Is Closer Than You Think
Our office is at 5237 Summerlin Commons Blvd, right here in Ft Myers, so feel free to contact us at 941-625-HURT to schedule a consultation today if you have sustained injuries from an auto-related or another kind of accident. With ongoing road construction on Michigan Avenue and various other streets throughout the neighborhoods, a wreck can happen quickly and leave the participants in need of a car crash lawyer Ft Myers, so keep your head on a swivel out there and stay safe. We would rather see our fellow community members healthy and injury-free than in need of our Ft Myers accident attorneys. Put a proven commodity in your corner, and allow us the opportunity to show you why so many others have entrusted us with their injury needs.